Browse our latest products
Curate Your Style.
Regular price
$399.92 USD
Regular price
$0.00 USD
Sale price
$399.92 USD
Unit price
per
Handmade candles in Los Angeles
This is Ed. He makes each a:H candle.
Each a:H candle is made to order. And Ed (half of what makes a:H what it is) makes each one. He creates each label, and then gingerly sends it off to it's new home. Corny as is sounds, it truly is a labor of love. Made with the best ingredients. The scents are clean, not overpowering, yet fill a room beautifully. We hope you love them as much as we do.
shop all our candles here
Your Glamorous Life.
Regular price
$418.49 USD
Regular price
$649.99 USD
Sale price
$418.49 USD
Unit price
per
Style Tips from our lead designer.
It isn't magic, or science.

" *Getting it Right* in your home is more about trial/error, and experimenting within your budget comfort zone. And less about following a trend. Great style is personal. Here are a few things I always implement when working with clients, and in my own home for creating unique, timeless style."

-Angelo

Mix it UP!

I love mixing patterns, but also recognize the fear in a client's eyes when I suggest that. One of the easiest ways to do that in your own space, without it looking too busy, or a hot mess, is by staying within your chosen color palette. You can mix florals with geometric patterns successfully by repeating the colors your have picked as your foundation and accent hues.

Wallpaper.

Wallpaper and paint are two of the easiest ways to make a huge impact in a room. Also, it can be one of the most budget friendly/quick fixes you can make that has the biggest style transformations in any room. And with the number of peel n' stick wallpapers that are currently available it's super easy, especially if you like to change out your style often.

Color.

Never underestimate the power color has in a room. Not just for your walls (and ceilings), but also in your furniture selection. Just adding one key piece in a favorite stand out hue can make the whole room sing with style, and gratitude. Finding ways to repeat that color choice in accents only makes it that much more magical.

Meet AVA

When Modern met Classic.

You'll never catch a designer buying all their furniture, and accessories from one place. No matter how much we might love a certain store, or style. Layer your room with things you adore that have been collected over time. Mix beloved traditional hand me downs, with modern gems. Same applies with art. Everything doesn't have to match.

Meet ALLEN

Get Green.

You can never go wrong with plants/flowers/indoor trees, natural elements. Adding organic shapes, textures, and foliage to your space help to elevate everything else you have going on. Plus, flowers are such an easy and gorgeous way to bring color into a room that might be mostly neutrals.

Look, there's a TV!

I watch TV. It's in the living room. Let's not pretend it isn't. BUT also, make it cute. One of my favorite things to do is to make sure that the TV isn't the only focal point on wall. So, I like to create an art wall all around it. It's (my TV) usually surrounded by books as well. They're not for show, I love to read as much as I enjoy my sweet, sweet talking box. It's just another layer of making design personal.

Shape Shift.

We live in boxy spaces. All angular shapes, hard edges. One of my favorite things to do is to break up all the straight lines with round, curved, soft edged pieces. The push/pull of the shapes creates an interesting space, as well as giving your home some breathing room.

Layer Cake It.

The accent pillow can get a bad rap. I get it. We designers have pushed it on you for years. Plus, the pillow chop. What is that? Please stop. Just let the poor accent pillow live it's life, casually slouched on your sofa, or accent chair. But I'm getting off course--the reason I love an accent pillow (when used in moderation) is because it's an opportunity to layer texture, or color, or pattern, or ALL of the above. It's a little bit of a superhero.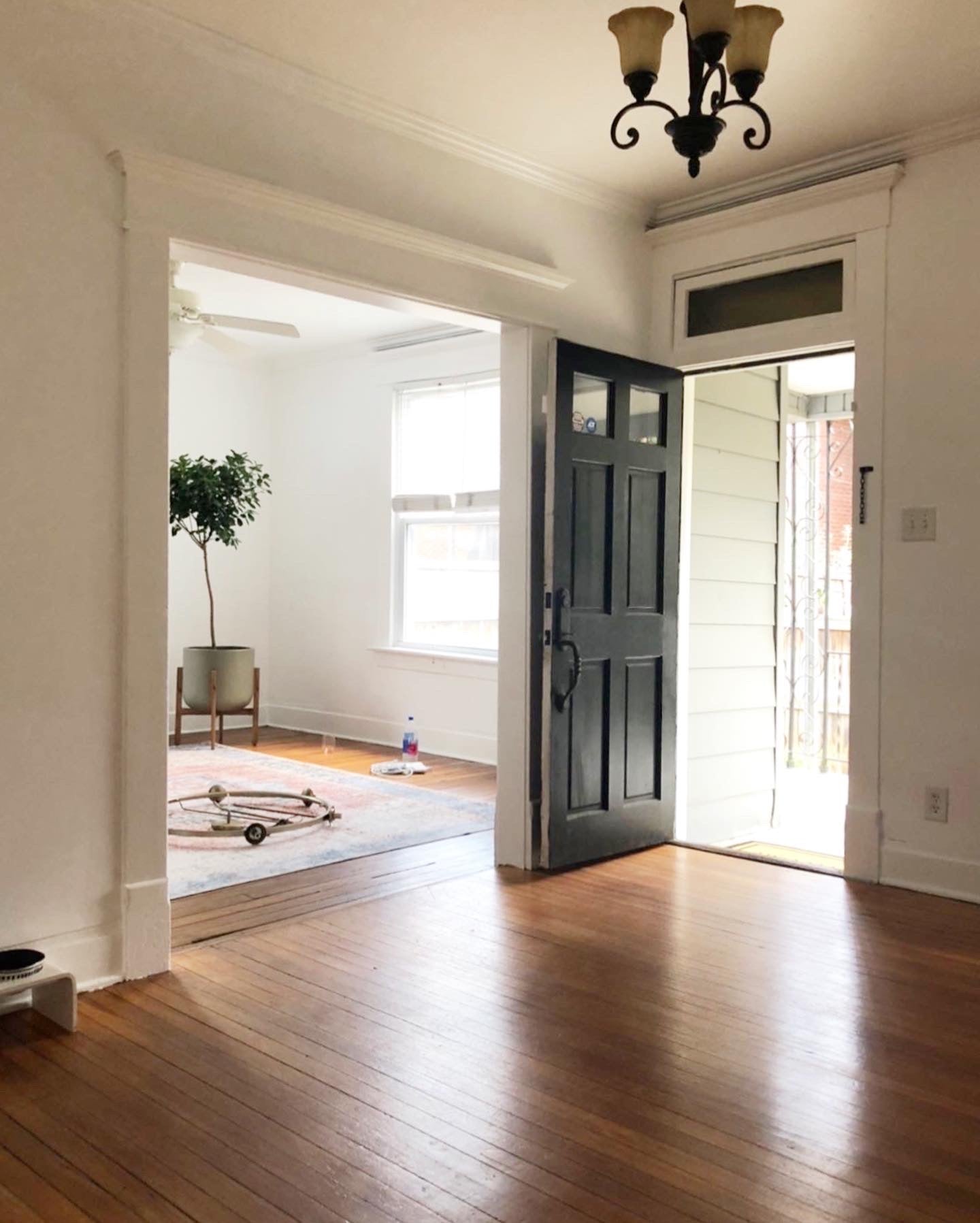 Rental Before...
Depending on the rental property, the type of things you are allowed to change can vary. Finding ways to personalize a space that you don't own, can be tricky but also kinda fun. This small historic cottage in the midwest had great bones, but needed a little added personality.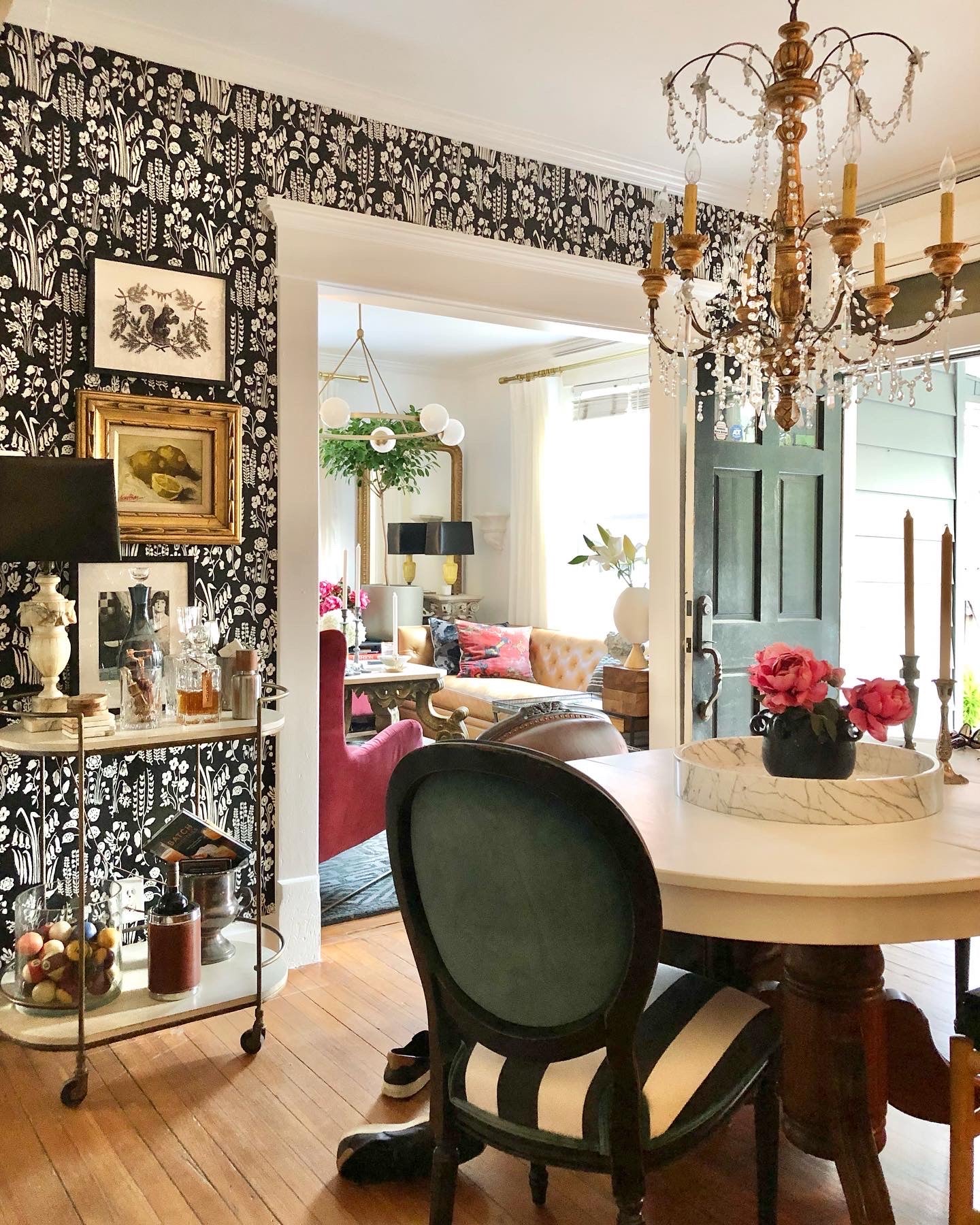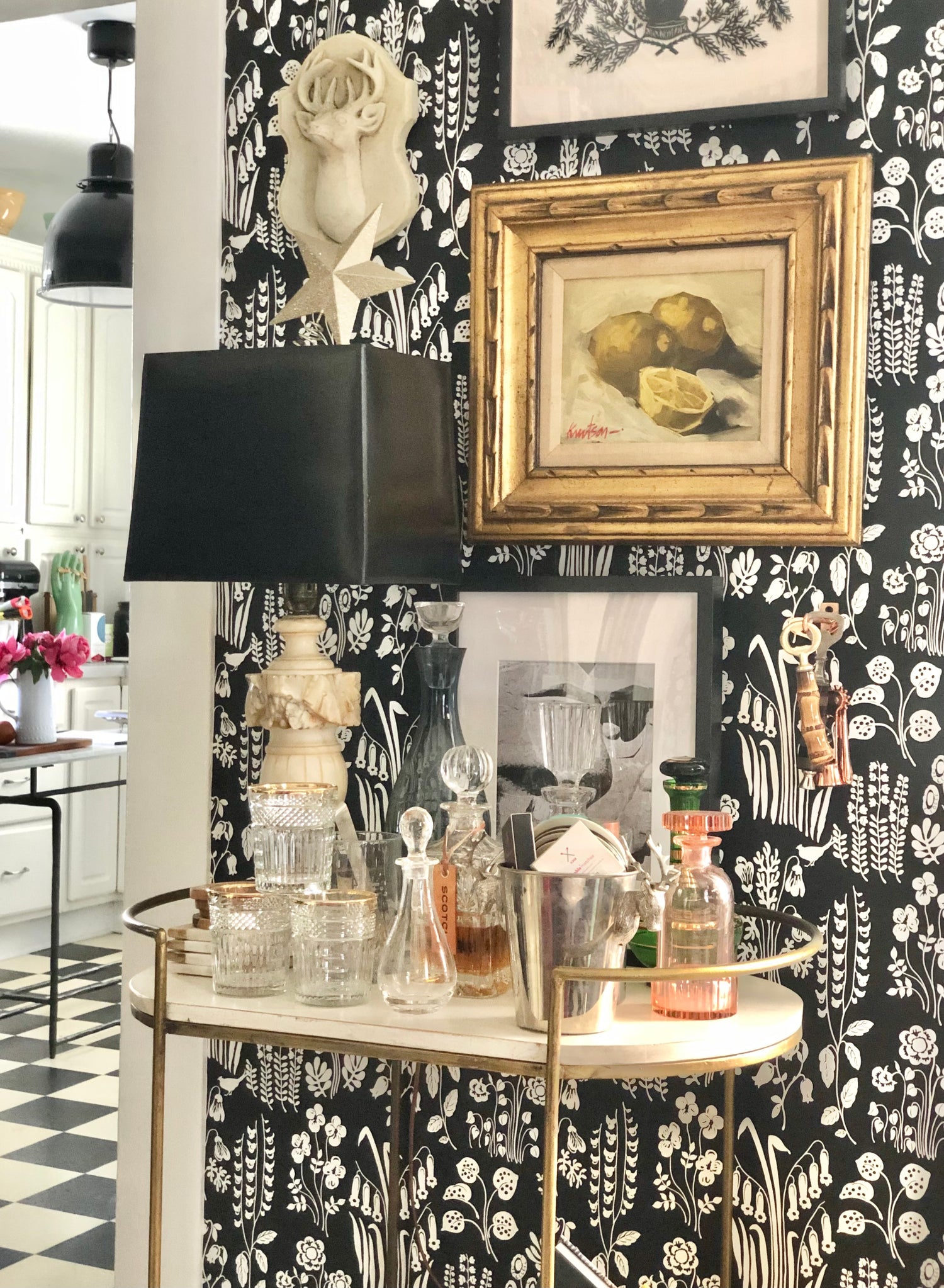 Details
From the peel n' stick wallpaper, changing out the existing light fixtures (kept the landlord's originals to change back once moved), to the mix of old/new furnishings/accessories, and adding personal unique finds--a nondescript rental feels more like a forever home you can entertain, live, and make memories in. -Angelo